MESSAGE FROM THE PRINCIPAL
31 MAY 2020
Good evening, Students and Parents of Christiaan de Wet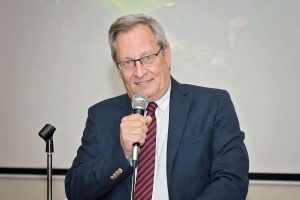 Due to still waiting for the minister's final decision concerning the the re-opening of all schools, I advice ALL GRADE 7 and 12 learners to NOT return to school or hostel on Monday, 1 June 2020.
I will keep you informed on a daily basis.
Stay healthy!
Mr Potgieter
---
SCHOOL SONG
Hier waar die Vrystaat sy heuwels versprei het
Hier in 'n landskap so wyd en so vry.
Staan ons skool wat ons toekoms berei het.
Kennis en liefde van oral verkry.
Give me the best of your knowledge so wide.

You are the fountain of wisdom and pride.
Open my mind so clearly to see what
All the future is holding for me
Shoulder to shoulder we cherish our school's name.
Christiaan de Wet you're the key to our light.
Werk en volhard is ons leuse en strewe.
Trou met die blik op die toekoms gerig.
WORK AND PERSEVERE
WORK AND PERSEVERE